Belle Isle Coed Social Tennis Match-Play League- Spring 2019 Tennis · Co-Ed Any
MonTue
Wed
ThuFriSatSun
6:30pm to 8:30pm
Match Play
Free Agent Fees

Regular

$85.00

+ 6.0% Processing Fee
Join the United States Tennis Association as they host tennis on Belle Isle!
Matches will consist of short sets of gender doubles and mixed double
For more info, contact USTA directly at: tennis@semich-usta.com, or call them at 734.421.1025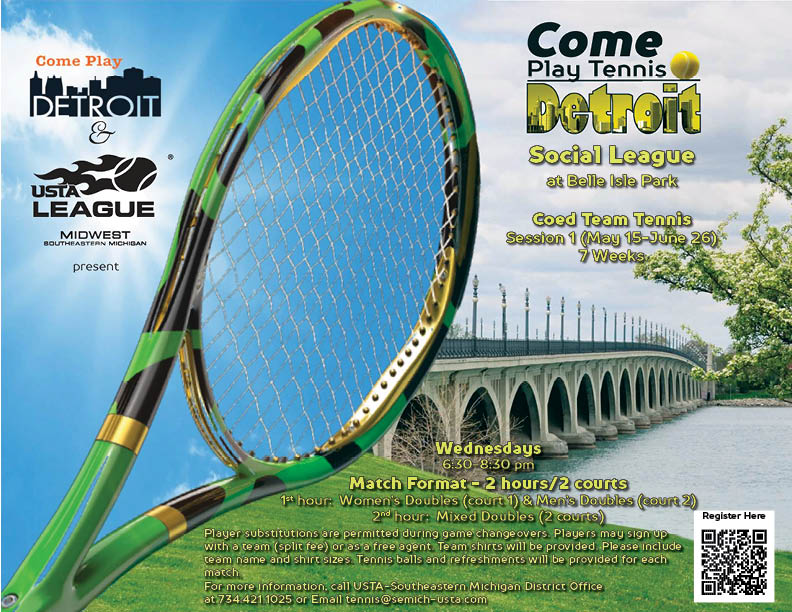 EMAIL Disclaimer:
We would NEVER give out your email information. We are able to offer our leagues at the low costs that we do thanks to the support we receive from our sponsors, who pay us for the opportunity to promote their products, services and brands to our participants. Without our sponsors, we would be unable to offer the leagues anywhere near the prices we do.
Hopefully the handful of emails we send that aren't pertinent to CPD leagues specifically aren't too much of a bother.
Thank you again for your participation.