Downtown Co-ed Tennis 2023- Session 1- WEDNESDAYS Tennis · Co-Ed Novice
MonTue
Wed
ThuFriSatSun
6:00pm to 8:00pm
Drills & Play
Free Agent Fees

Regular

$85.00
Join the United States Tennis Association as they host tennis in downtown Detroit at MLK High School!
The league will run for a total of 6 weeks, and each week there will be an hour of drills and an hour of game-play.

This is our BEGINNER league. For INTERMEDIATE, check out our Tuesday or Thursday leagues
For more info, contact USTA directly at: tennis@semich-usta.com, or call them at 734.421.1025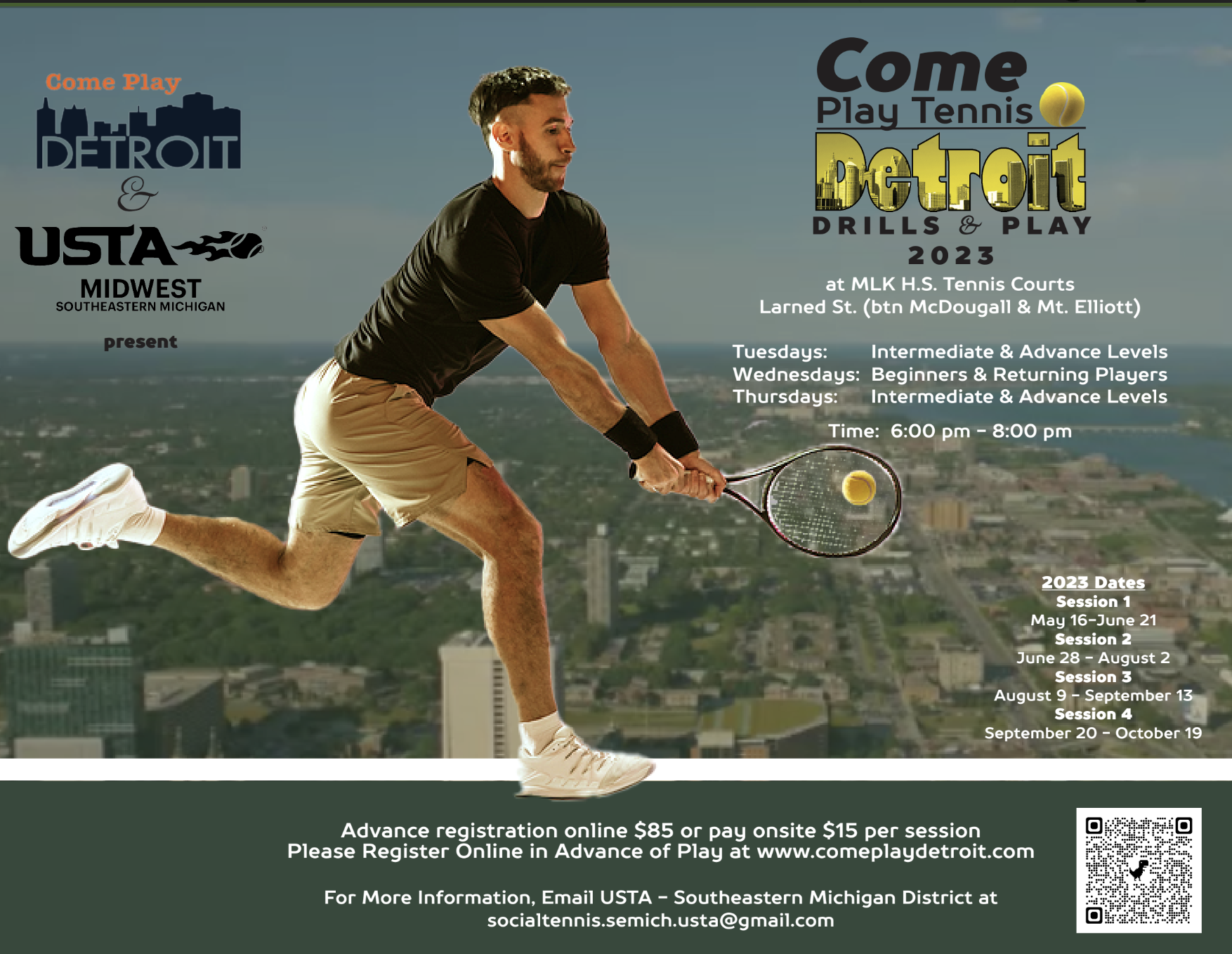 EMAIL Disclaimer:
We would NEVER give out your email information. We are able to offer our leagues at the low costs that we do thanks to the support
we receive from our sponsors, who pay us for the opportunity to promote their products, services and brands to our participants.
Without our sponsors, we would be unable to offer the leagues anywhere near the prices we do.

Hopefully the handful of emails we send that aren't pertinent to CPD leagues specifically aren't too much of a bother.
Thank you again for your participation.